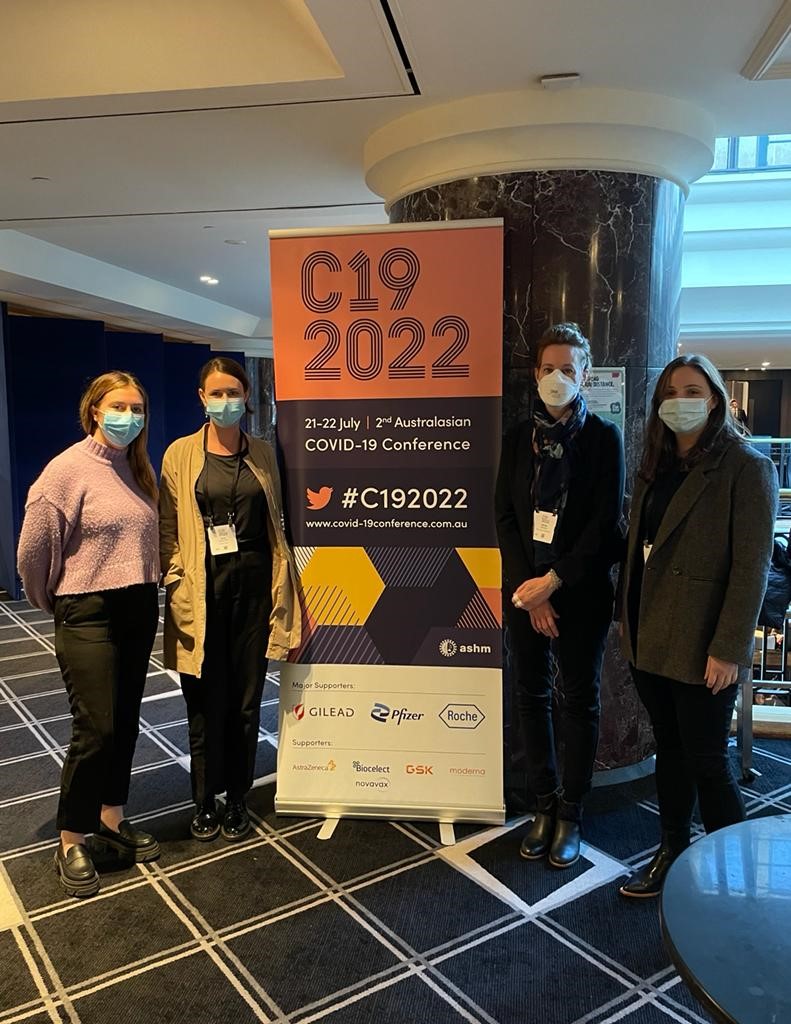 COVID-19
Public health projects featured at the Australasian COVID-19 Conference
A raft of public health projects which investigated how COVID-19 spreads, barriers to testing and quarantine measures in aged care will boost the ability of public health authorities to manage COVID-19 now and into the future.
Three members of the Western Public Health Unit (WPHU) team presented at the recent Australasian COVID-19 Conference in Sydney about specific issues faced by our community during the pandemic.
The conference's theme was 'Taking stock of our COVID toolkit'.
Researchers, clinicians, epidemiologists and community leaders reflected on the tools developed to address prevention, treatment and management of COVID-19 and the challenges we continue to face.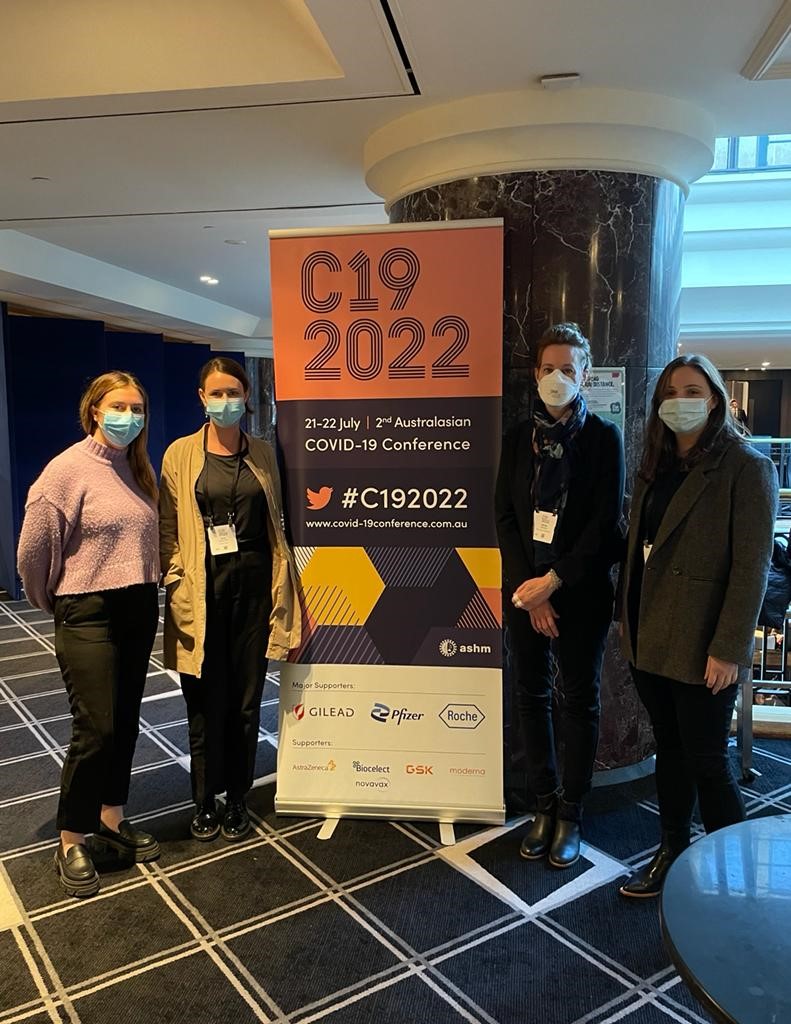 WPHU Public Health Officer Erica McCormick's project found a correlation between socio-economic disadvantage and reduced uptake of rapid antigen tests (RATs).
Erica's project investigated the patterns and contributing factors associated with RAT uptake in January and February 2022 – a period of extremely high numbers of COVID-19 cases in our catchment.
The project determined that RAT uptake was lower in socio-economically disadvantaged areas, and in postcodes with large culturally and linguistically diverse (CALD)communities.
"Ensuring equitable access to testing requires elimination of financial barriers and greater engagement with CALD communities and older groups," Erica said.
She said the conference was a pertinent reminder that COVID-19 will remain an ongoing challenge and now is the time to collaborate and ensure no groups are left behind.
"As our own WPHU experience and the speakers highlighted, it is the most vulnerable members of our population who are most affected – and there are many lessons from COVID-19 that we must reflect on to be better prepared for the next pandemic."

WPHU Epidemiologist Gabrielle Hales investigated an outbreak of COVID-19 outbreak during multiple music performances that involved singing and wind instruments.

Erica McCormick
She analysed the transmission patterns and variation in the infection rate among performers and the audience.
A total of 1530 people attended 4 performances (performers and audience). Of the 104 cases, 47 were performers.
The infection rate was much lower in the audience (6.8%) than the performers (61.9%).
"Transmission occurred throughout the venue in rehearsals and performances," Gabrielle said.
"Factors influencing transmission are likely to have included repeated exposure, proximity to others, absence of masks and aerosol generating activities, such as singing and playing wind instruments."
Gabrielle said the past two years had been incredibly challenging, but the conference made her realise how far we have come and how quickly we have got there.
"Hearing these talks and reflecting on the progress, we look to be moving to a space where we will be more informed, have a better community of practice, and will be more engaged in the needs of community and the staff who work to protect them,"

Gabrielle Hales
WPHU epidemiologist Emily Sotheran assessed the impact of changing the approach to quarantine in aged care facilities to reduce social isolation and related harms in residents.
Emily found that, when quarantine restrictions were eased somewhat, the COVID-19 mortality among residents did not increase.
The project highlights the importance of public health policy changes being made at a local level where they can be evaluated in real time and based on the needs of the region.
WPHU Director (Acting) Dr Charles Alpren said he was proud of the efforts of the three presenters, who represented the work of the broader WPHU team over the past two years.
"At WPHU, we strive to provide an evidence-based approach to public health and tailor our approach to meet the needs of the diverse community in our catchment"

Dr Charles Alpren
Other authors on the abstracts presented included:
Dr Wendy Bamberg, Medical Lead
Dr Frances Ampt, Epidemiologist
Lauren Sims, Data Assurance Officer
Dr Charles Alpren, Acting Director