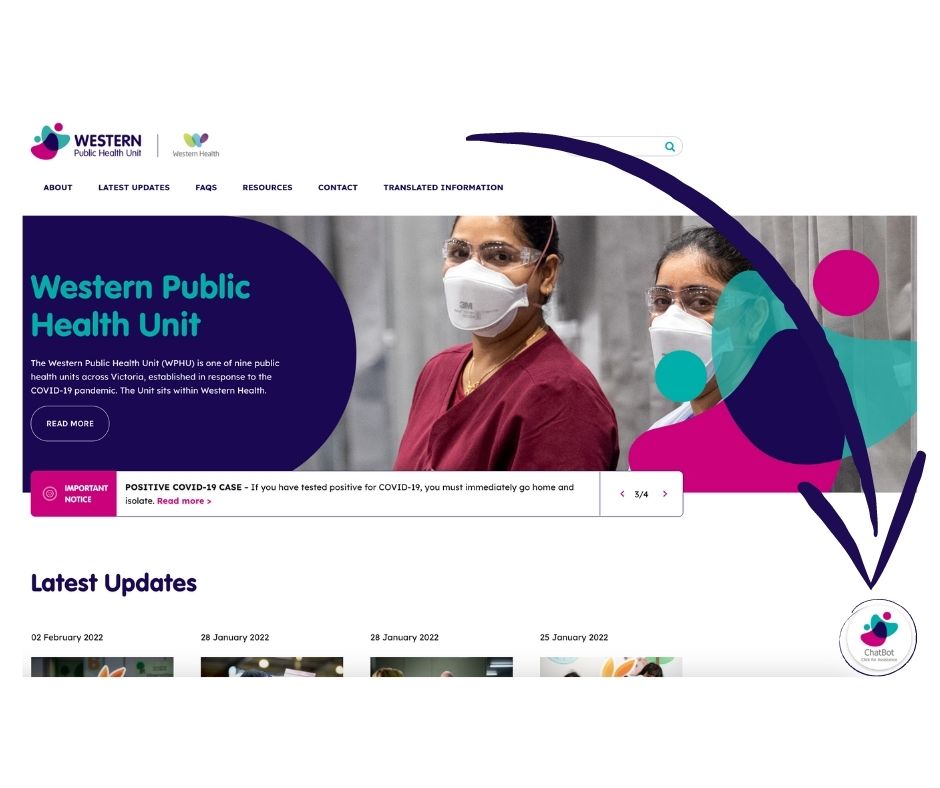 WPHU Updates
WPHU chatbot
How many days should you isolate if you're COVID positive? What should you do if you're a close contact? If you've had COVID-19 recently, when should you get a third dose vaccination?
These are just some of the questions asked and answered in the Western Public Health Unit's new chatbot. We know things change so quickly with COVID-19 so we've designed the chatbot to give simple and concise answers to your questions.
Click on the chatbot icon on the bottom right of our website and have a 'chat' to get advice on topics like testing positive to COVID-19, being a contact, what to do if an employee tests positive, and information about vaccination.
Let us know what you think of the chatbot, if there's further content you'd like to see, and if you experienced any technical blips by clicking on the 'Provide feedback' button at the bottom of the chatbot menu.