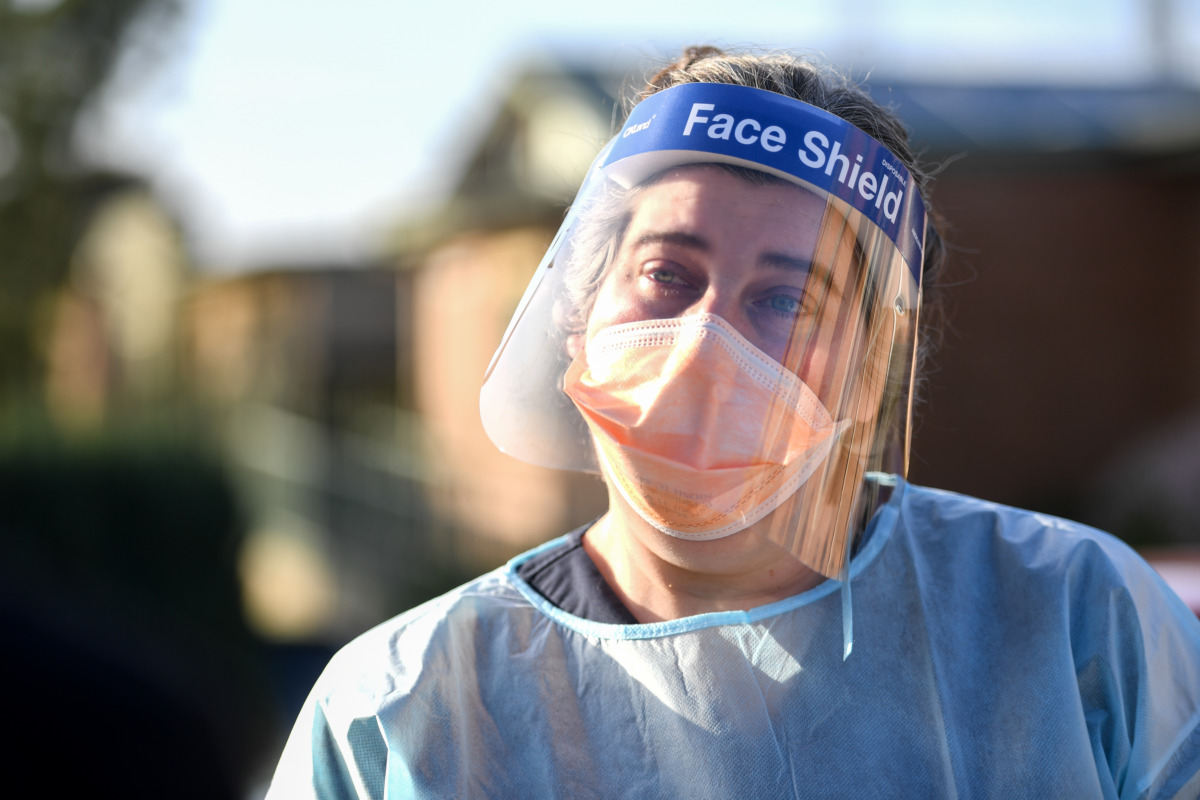 COVID-19
Keeping our most vulnerable communities safe when COVID-19 strikes
Infection Prevention and Control (IPC) plays an integral role in the fight against COVID-19 outbreaks and can help reduce transmission of the virus in the most high-risk settings. The IPC team at the Western Public Health Unit have been working with staff in sensitive settings, including residential aged care and disability facilities to protect residents, staff and visitors when COVID-19 is detected in these high risk environments.
A referral to the IPC team will activate a comprehensive phone review and assess the need for a site visit. A visit to the site can quickly identify any issues and possible transmission risks and then offer alternative strategies and solutions in a timely manner. WPHU's goal is to work collaboratively and develop a strong relationship with the facility so they can ask any questions or raise any concerns with IPC.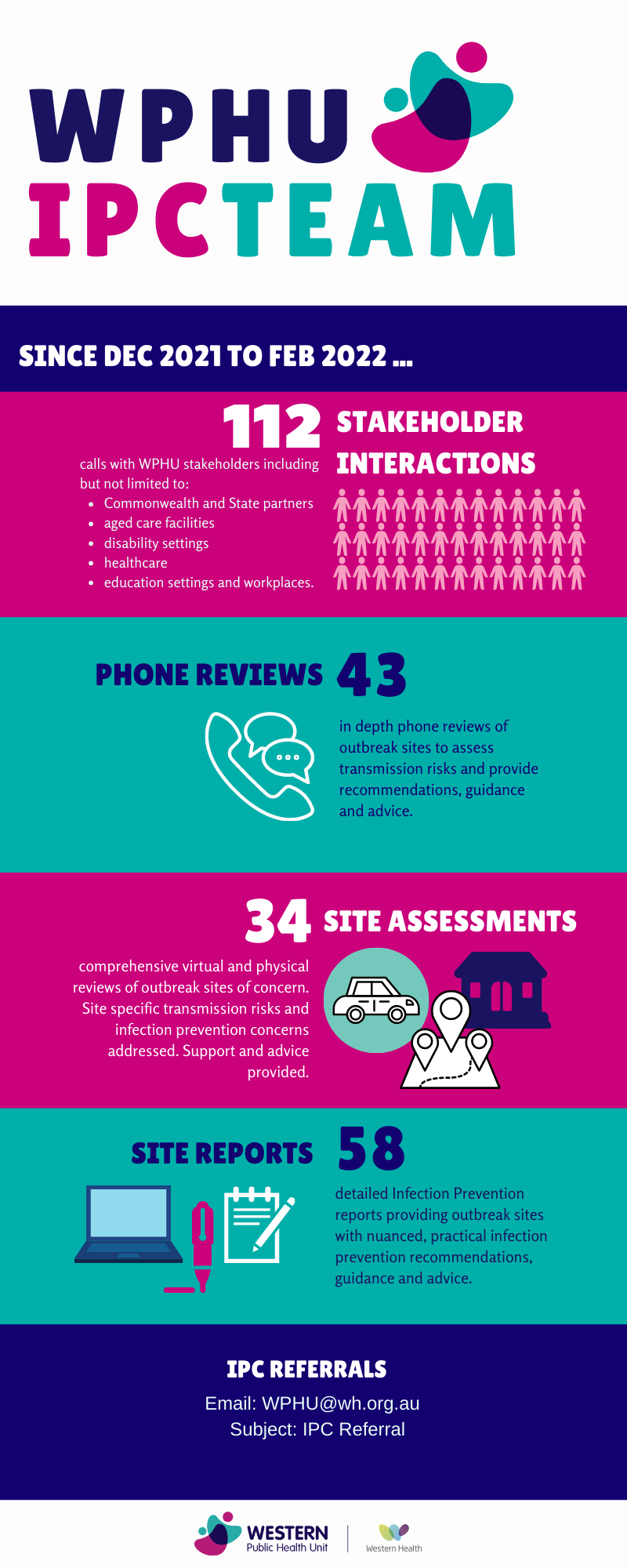 Since April 2021, the WPHU infection prevention team have been extremely busy engaging with stakeholders, visiting sites and supporting staff caring for members of our community.
Our IPC team is also committed to educating facilities before an outbreak strikes, running education sessions to share information and resources. If WPHU can work with facilities on proactive strategies, not only is the risk of a COVID-19 outbreak reduced, but the leadership team will also have the confidence to implement infection prevention strategies independently.
Pleasingly, many facilities who need to manage a second COVID-19 outbreak don't require substantial IPC support. They quickly take ownership of the outbreak implementing various Infection prevention strategies, drawing on knowledge and resources from the previous outbreak.
Our team is here to help, if you are in need of infection prevention support, please contact us.