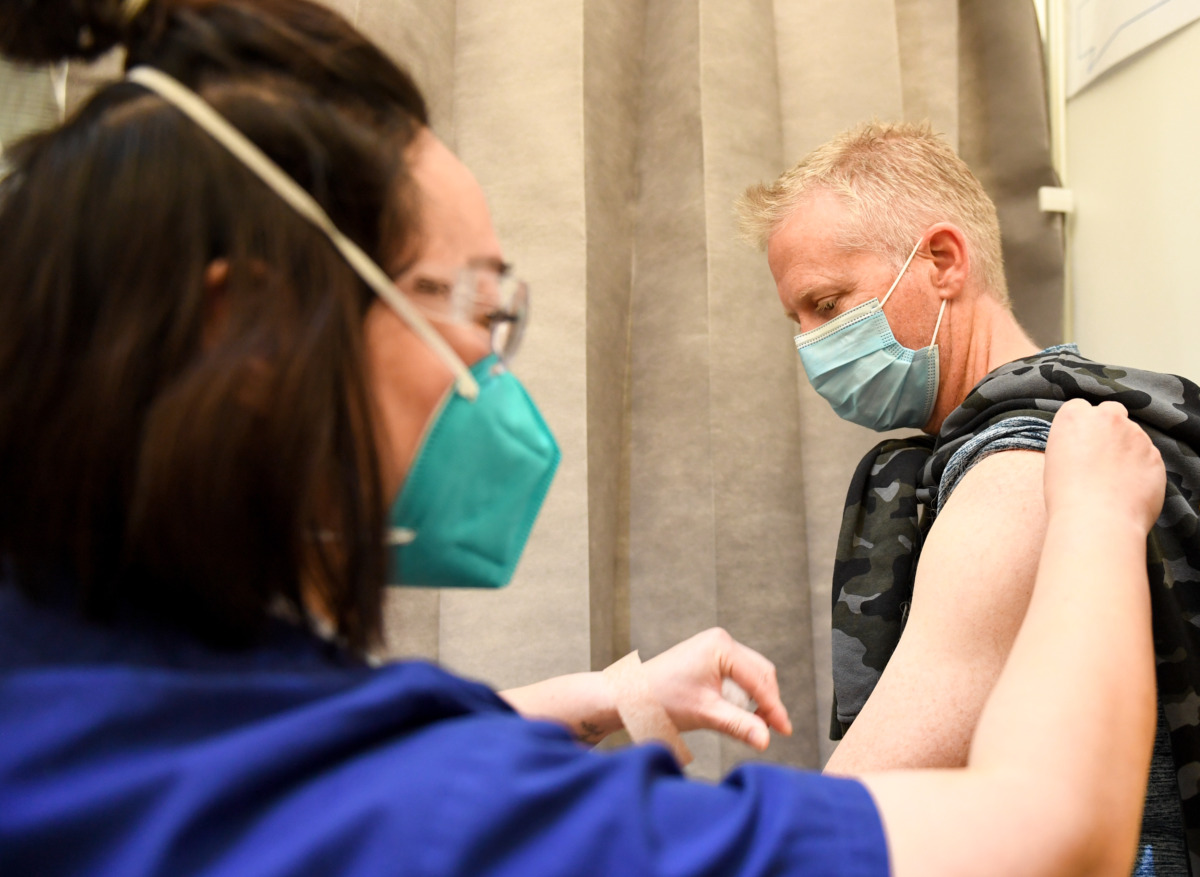 COVID-19
Dodge the double whammy of COVID and flu this winter
As cooler weather arrives, COVID and influenza cases are increasing and public health experts are advising residents in Melbourne's western suburbs that now is the time to take steps to stay well this winter.

Dr Finn Romanes, Director of the Western Public Health Unit, said that Victoria is experiencing another COVID wave as evidenced by increased cases, hospitalisations and anti-viral medication dispensed. In addition, immunity to flu amongst Victorians is likely to be lower than before the COVID pandemic, due to fewer flu infections related to closed borders and COVID restrictions.

"Most young, healthy people can manage COVID and flu infections at home but we know that older or immunocompromised people are at greater risk of severe illness," Dr Romanes said.
Recent analyses show that in Victoria your chances of being hospitalised or dying with COVID dramatically increase with age and according to how few COVID vaccines you have received.
"As we head into winter, we're urging people aged 65 and over or people with an illness or disability that puts them at greater risk to prioritise getting their COVID booster and annual flu vaccine," Dr Romanes said.
While everyone over the age of 18 is eligible for the COVID booster, Dr Romanes says that it's particularly important for people aged 65 and over, those with immune compromise and adults with chronic conditions, disability or complex health needs.
People can book their next vaccination today, provided it has been at least six months since their last vaccine or COVID infection, whichever is more recent.
COVID boosters remain free and available through GPs or pharmacies while the annual flu vaccine is free through the National Immunisation Program for population groups at higher risk of severe illness.
These include people aged 65 years and older; children aged six months to less than five years; Aboriginal and Torres Strait Islander people aged six months and older; pregnant women; people aged six months and older with medical conditions putting them at increased risk of severe influenza and its complications.

"I'd also encourage people aged 65 and over to discuss a COVID treatment plan with their GP now, before they get infected, so that if they do come down with COVID, they can quickly access antiviral medication that will reduce their chances of becoming severely unwell," Dr Romanes said.

Dr Romanes said younger and healthier people can also be hit hard by COVID and flu but there are steps they can take to reduce their chances of getting sick this winter.
"Younger adults should consider getting the flu vaccine. Many workplaces provide it for free but it's also available through GPs and pharmacies for about $15-20," he said.

"You can also strengthen your immune system by eating well including lots of colourful fruit and vegetables, being active and getting enough sleep. If you're a smoker or use e-cigarettes, think about quitting – smoking leads to greater susceptibility to infections such as flu and pneumonia while emerging data on vaping suggests links to serious lung disease."