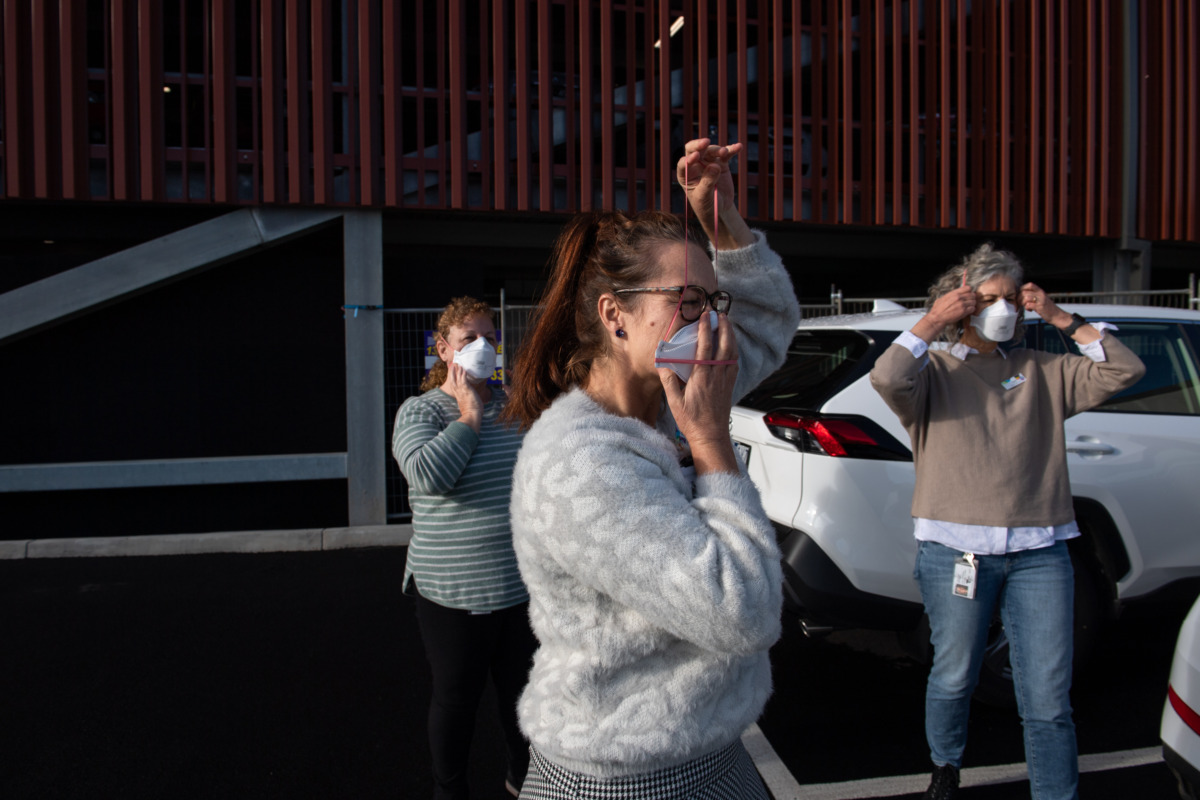 COVID-19
Continuing to protect yourself during winter
We are currently seeing an increase in cases and hospitalisations as a result of the BA.4 and 5 sub-variants of COVID-19 circulating in our community. These sub-variants are more transmissible, meaning there are more cases in the community. When even a small proportion of more cases require hospitalisation, this puts strain on our health service. Immunity from previous COVID-19 infection is not as effective against the BA.4 and 5 sub-variants. If you tested positive for COVID-19 more than 4 weeks ago you should get tested if you become a close contact or if you are feeling unwell.  
Acting Director of the Western Public Health Unit, Dr Charles Alpren, has a few key reminders about staying safe in winter.
1. Mask up:
masks are a great way to stop the transmission of COVID-19 and other viruses, like the flu. We strongly recommend wearing a well-fitting mask when indoors with other people or unable to socially distance.
2. Get vaccinated: vaccination is the best protection against severe illness from COVID-19. Make sure you are up to date with your COVID-19 vaccinations, people aged over 30 can now receive their fourth dose. We strongly recommend this especially for people aged over 50. People aged 16-29 should receive 3 doses of the COVID-19 vaccine. Head to your local GP, pharmacy or vaccination hub to get your COVID-19 vaccination.
3. Get tested: If you have cold or flu like symptoms, you should get tested for COVID-19 as soon as possible, this ensures doctors can provide treatments if you are eligible. Rapid antigen tests are the primary testing tool for most of our community. Free rapid antigen tests are available at testing sites across the west, click here to find your nearest testing sites.
4. Get treatment: Some people are eligible for anti-viral medication to reduce their risk of severe disease from COVID-19 if they become infected. This includes: everyone aged 70 years and older, people aged 50 years and older with certain medical condition, Aboriginal and Torres Strait Islander People and pregnant women. Speak to you GP before you are unwell to see if you are eligible for antivirals and discuss a plan for accessing treatment while in COVID-19 isolation.
We have also created a poster about staying well this winter, you can find it here.